We are supporting Climate-KIC's Global Climathon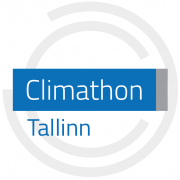 1 DAY, 71 COUNTRIES, 246 CITIES!
Climathon is a global 24-hour event which will take place simultaneously in major cities around the world. Global main stage is in Tallinn and PAKRI Science and Industrial Park in on eof the main supporters.
Each city sets its own local climate challenge that reflects what affects their urban life the most. Challenges can vary from air quality, water and waste management, and extreme weather events, use of city satellite data etc.
Participants then tackle the set challenge for a full 24-hours, before pitching their ideas in front of relevant local stakeholders.
These ideas can develop into tangible sustainable solutions and businesses that address city climate challenges across the globe.
Increasing number of traffic jams, insufficient traffic safety and negative effects to the (living) environment has brought us to understanding that solely using traditional methods for solving problems in transportation is not enough. Intelligent and systemic solutions are needed that use modern applications in communications and with which various ranges of users could benefit from their use.
Climathon in Tallinn this year deals with one of the most important environmental problem the city has and also has the potential to evolve even worse – mobility. The challenge dives further into Green Mobility with the aim of finding solutions for various problems that could help our city grow greener and more sustainable.
This year the participants of Climathon Tallinn can choose between 3 sub-challenges to tackle and come up with innovative and sustainable solutions to. These sub-challenges are:
– Cycling
– Ride-sharing
– Intelligent Transport Systems (ITS)
Cycling is one of the easiest ways to reduce our carbon footprint with obvious health benefits as well. Nevertheless, safety fears and insufficient cycling infrastructure in Tallinn are holding back a cycling revolution. Can you come up with fresh new ides to make Tallinn more bicycle-friendly?
Ride-sharing (sharing of vehicles by passengers) is a sustainable way to travel as sharing journeys reduces air pollution, carbon emissions, traffic congestion on the roads and the need for parking spaces. Are there enough ride-sharing services in Estonia? Are Estonians responsive and open-minded about the concept of ride-sharing? How to increase ride-sharing? These are some of the questions to consider while tackling the challenge.
Intelligent Transport Systems (ITS) are advanced and comprehensive solutions for transport challenges. ITS can make transport safer, more efficient and more sustainable by applying various sensing, analysis, control and communication technologies to all modes of passenger and freight transport. They are vital to increase safety and tackle Estonia's growing emission and congestion problems.
To highlight the global collaboration happening across the world, Climathon will for the first year host a main stage event in Tallinn, Estonia.
The main stage event will act as a connection point for all Climathon's running across the globe to enhance and showcase the global collaboration on climate action taking place on 27 October 2017.
The Awards:
-Direct access to the world's biggest green business idea competition ClimateLaunchpad 2018.
-6 month incubation by Tallinn Science Park Tehnopol and Pakri Science and Industrial Park.
-Special prize by Elmo Rent for the selected team to incorporate their idea into their system – meaning that your idea might be live in 3-6 months.
-Free use of electric cars by ELMO RENT 2.0.
-Free use of electric bikes by City Bike.
-and some more…
More information: https://climathon.climate-kic.org/tallinn